CHEVY DEALERSHIP NEAR STRONGSVILLE, OH
Tim Lally Chevrolet a is Chevy dealer only about a 40-minute drive from Strongsville, OH, via I-480 W and I-71 S. Make the short drive and save on a new car today.
Strongsville Chevy Dealership
Welcome to Tim Lally Chevrolet! Even though you might be looking for a car dealership in Strongsville, we are really just a brief drive away in Warrensville Heights. Have a look at the customized Google map on the right to see specifically how close to Strongsville we really are. Click on the map to the right and it'll take you to the hours and directions page where you can see the hours we are open or directly type in your address. It's easy as pie. Whether you are considering a new car or a used car, we want to be your preferred Strongsville Chevy dealer.
Why Try Our Dealership?
Whenever you are searching for the perfect car, you should comparison shop - especially if it's on the web! Of all the Strongsville car dealers, we think we're the top spot. The importance of locating a trusted auto dealer only a few minutes away is much more significant than the money lost getting ensnared in an automobile or finance deal you aren't pleased with. Everybody knows gasoline prices are high, yet locating a good dealer is definitely worth it - you'll be happy that you used your time to shop around. Trust the great people at Tim Lally Chevrolet to offer great support at a fair price. With the kinds of deals we provide, we may as well be your local Strongsville Chevy dealer!
We are really in the business of earning life-long customers. We realize there may be closer Chevy dealerships in Strongsville, but we truly would like to earn your business and so the next time you may need a Strongsville Chevy dealer, we are your very first pick! We sell cars, yes, but we're in business to make folks happy. Regardless of what what you need - be it a new or used car, high value on a trade-in, quick service like an oil change, or maybe an excellent financing deal - we will make it work for you. Repeat customers are essential to our business success, and we intend to do anything we can to help you become a returning customer too. Nobody knows who said it, but talk is cheap. Give us a call at (877) 830-2561 or drive on over and allow us to demonstrate actions that speak louder than words.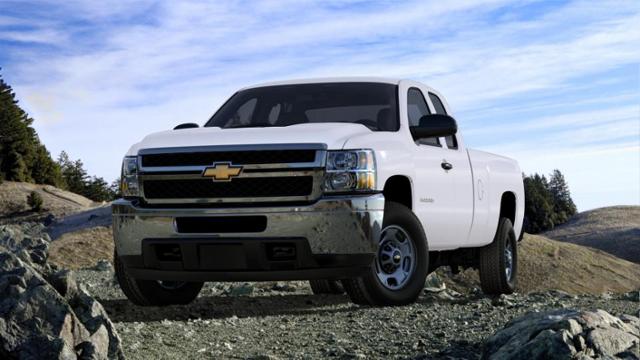 Chevy Silverado
The Silverado really is a good-looking automobile, as well as one of our top sellers. Both high performing and dependable, our customers are always happy with the Silverado. We have got all kinds of Chevy Silverado vehicles for show on our Warrensville Heights location. Please click the Silverado image to the right to view just what we have got in stock right now. Let us help make 2013 an incredible one with a brand new vehicle. Should you like the Silverado enough, stop messin' around come test drive it today! Give us a call at (877) 830-2561 and we'd gladly help you.
Chevy Cruze
In regards to reliability, the Chevy Cruze tops the list. This is truly a great car to get yourself into in 2013. Considering the great financing specials coming from the manufacturers, the Cruze could be yours for less than you'd believe. You will never know if you don't come right down to Tim Lally Chevrolet and inquire. Our specialists will tell you just about all there is to know about the Cruze or any other Chevy vehicles. We'll help get in a Cruze today!
Chevy Traverse
Chevy is known for their remarkable performance, reliability, and complete value. Though it's hard to make a mistake with any one of the 2013 Chevys, the Chevy Traverse is really a fantastic vehicle which we are sure you'll love. Feel at liberty to call anytime at (877) 830-2561 to schedule your test drive or come drop by our showroom in person.
What Our Customers are Saying:
I have dealt with Tim Lally chevy for many years. I have bought one car from them, and my mom & dad have bought 4 from them over the years. But most recently, i had work done on my cavalier, the check engine came on. They ran a test and found a solenoid for the evap system failed. They had it diagnosed and fixed in one day.. actually less than 2hrs! Would highly recommend for anyone who needs service work done on their car.. i think why would you go to some aftermarket place when you can get the best trained people for your car at tim lally?? will always go there with my chevy!tdogg87
To me, the world is full of snags. It's how a business provides service and makes the situation better and easier that separates how you feel about transactions. I would recommend this dealer to anyone! The next time I am buying a car I will go to TIm Lally Chevrolet first!grazieguy